We are one of the best 3 Physiotherapy practices in Chorley, according to threebestrated.co.uk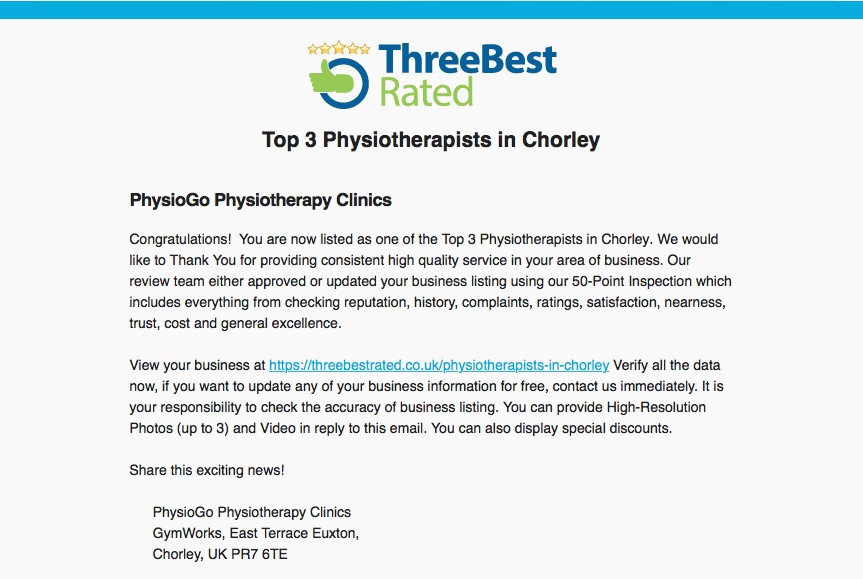 We are really proud to have been nominated as one of the 3 best Physiotherapy clinics in the Chorley area, according to Threebestrated.co.uk
Threebestrated.co.uk review businesses in lots of sectors, including Physiotherapy. They base their review on a 50 point inspection which includes everything from reputations, history, complaints, ratings, trust and cost amongst others. Their aim is to find the top 3 local businesses in a particular area.
Businesses never pay to be listed by Threebestrated.co.uk, so you can be sure that this is a fully independent review... we didn't know anything about the recognition until we got an email telling us we had been listed!
We are very proud that in the short time the Euxton clinic has been open (11months), we have managed to get such recognition.
We would like to take this opportunity to thank our clients for the great support of the business both at Euxton and at the Hesketh Bank clinic.
31st December, 2018